Hospital Report Cards - Cy Rosenblatt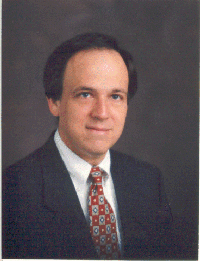 Cy Rosenblatt

Mr. Rosenblatt is President of MetroHealth America, a health care consulting firm whose emphasis is the use of the Internet in the dissemination of health related marketing tools and consumer information.

A graduate of Southern Methodist University (Phi Beta Kappa) and the University of Virginia (MAPA), Mr. Rosenblatt has been in the health care industry since 1977 serving in both the public and private sectors. His work experience ranges from being Director of the Mississippi Department of Health's Office of Planning to being a member of the Mississippi State Senate from 1984-1992. While in the Senate, Mr. Rosenblatt was Vice Chairman of the Public Health and Welfare Committee and the Education Committee. He chaired the Governmental Reorganization Committee. During the early 1980s, he was a management consultant providing technical assistance to Public Health Service ection 330 primary care clinics and National Health Service Corps practices. Most recently, Mr. Rosenblatt served four years as Executive Director of Health Futures, an organization whose purpose is the promotion of MetroJackson's health care economy. Additionally, he taught ethics in the marketplace at Belhaven College for two semesters.

Mr. Rosenblatt recently has been active in several boards of directors including the Mississippi Food Network, Mississippi Blood Services, the Mississippi Affiliate of the American Heart Association and Jackson Preparatory School. He is a member of First Presbyterian Chuch in Jackson where he is a deacon and is a Rotarian.

He is married to the former Judy Clinton, and they have three children.

---

Question 1 - I am under the impression that this evaluating and reporting system was initiated to provide decision-making data to large employers considering contracts with insurance companies. Has it been demonstrated that individuals review these reports and make care decisions on the basis of which facility gets a better grade? Or is this merely a phenomenon of our "spin doctor" culture? To which facilities do physicians send their family members when they need care and do they peruse the report cards when they make their decisions? by stearsy on April 3, 2000

Answer 1 - The impact of the report cards has been mixed. There has been some indication in the literature that when large employers make physician group comparative data available to enrollees, a shift occurs towards the higher scoring groups. There have been other reports in the literature which indicate that consumers don't use the report cards. My personal opinion is that the relative newness of the concept of consumers having access to comparative data, as well as the problem with medical terminology, has mitigated against a massive consumer cry for the information. No doubt, the rapid growth of healthcare web sites will fuel increasing demand for the data.

Regarding where physicians send their family members, I can speak with some degree of authority since my dad was a cardiologist. When bypass surgery first became available, my father sent his patients to Houston, which was over 500 miles away, because the mortality in our home town was too great for the procedure. Once proficiencies improved (ie. outcomes were favorable), he referred his cases to the local cardiovascular group. As a matter of fact, when he had his bypass, he had it done in our home town! by Cy Rosenblatt on April 3, 2000
-----------------------------------------------------------
Question 2 - Cy, Do you see this trend increasing as more consumers are interested in data? Are there organizations using this data to improve and learn more about their organizations? or do you see consumers forcing the improvement process? by tammy on April 3, 2000

Answer 2 - There will definitely be more consumers using comparative hospital data. As a matter of fact, some large payors are making this type of information available to their members in order to encourage them to seek the best value (price and outcome)provider. For some time, hospitals have used this data to gain more insight into how they compete with the institution down the street. Insurance companies and managed care organizations use the data to compare hospitals in their networks and to identify potential providers for inclusion in their networks.

At this stage of the game, my personal opinion is that purchasers of care will be the driving force behind the consumer asking for the hospital data. After a few years of their employers encouraging them to use various report cards, I think we will see the consumer routinely searching on his/her own for the information. by Cy Rosenblatt on April 3, 2000
-----------------------------------------------------------
Question 3 - For some years now, certain local hospitals have scored average to poorly compared with other hospitals within the state (California) and nationally on various patient outcome studies. With every new study, the hospitals and physicians say the data are too old, or things have changed, or they are doing better, or their internal studies show superior performance, so the latest study has no meaning. One of these hospitals is in the dubious position of being the only hospital in the nation to have pleaded guilty to falsely advertising that it was a top notch nospital. What is your take on situations like this? From my point of view, if it looks like a horse, walks like a horse, and has a tail, and whinnies, it is a horse. by lremy on April 4, 2000

Answer 3 - My take is that every institution which has less than stellar scores will raise the issues of old data, or failure to risk adjust the data or "we're doing a better job now". All the criticisms could have merit. Only the hospital administrators know for sure, as the old hair coloring commercial once said!

In my literature review in preparation for competing for the HCFA grant to develop a site for comparative hospital data directed to consumers, providers and payors, I read that when hospitals are aware that information comparing them to competitors is being distributed, they respond by improving services. Interestingly, the simple awareness that a report card is floating around may lead to improved quality and pricing, even if the consumers aren't paying attention to the report card. by Cy Rosenblatt on April 4, 2000
-----------------------------------------------------------
Question 4 - A few questions Cy,
1. Are you aware of any kind of evaluation or reporting process that examines the quality of the continuum of services provided to patients...prevention, early detection, acute care, home care, palliative care? Is that even possible given how enrollees jump plans?
2. Report cards for hospitals seem to be meaningful for patients with crisp nonrecurrent single diagnoses, but many elderly and terminally ill patients are often multidiagnosed, have significant external (nonhospital) support differences, as well as variable health literacy...all of which contribute to hospitalization utilization in significant ways. As the over 65 population swells over the next 30 years, how will the current paradigm for hospital report cards need to shift?
Thanks for hosting this valuable forum. True Ryndes by TRyndes on April 4, 2000

Answer 4 - Regarding question one, I really don't know except you might want to take a look at HEDIS and NCQH. The former is characterized by a number of process measures, which may be related to your interest.

Multiple diagnoses do present a problem when preparing report cards. From my experience, the principal diagnosis or the DRG can be employed to develop the score. There are more involved methodologies which I assume can be used to take into account comorbidities. At some point-and I know that I am being self-serving-we have to determine how far we want to dig into the data and how difficult it becomes to extract meaningful conclusions. by Cy Rosenblatt on April 4, 2000
-----------------------------------------------------------
Question 5 - Hello Cy, Several of the questions posted deal with consumer use of hospital report cards, what about payors? It has been my experience that contracting decisions are largely based on price. As long as the hospital was JCAHO certified, if the price was right they were contracted. Are payors shifting from price to quality and using the report cards as an evaluation tool? Is there a respected leader in the hospital report card area? by yvette on April 6, 2000

Answer 5 - My gut feeling is that most payors probably are still oriented to price more than quality; however, there are some notable exceptions. I think that Pacific Health Care (I hope that I have the correct managed care company!)has produced physician report cards for its members. I think that the initial response from the consumers was favorable with a shift taking place toward the higher quality providers.

There are several companies which produce report cards, but the organizations which appear to be producing reports for consumers are Healthgrades.com and Health-mart.net. Other companies, such as HCIA and MarketInsights use similar data but market more towards the providers and payors. HCIA is offering a hospital rating to consumers through the America's Health Network, I believe. Now I'm biased because of my association with Health-mart.net, but that product combines price and outcome to generate a multiple variable report card.

Thanks for the question!
by Cy Rosenblatt on April 6, 2000
-----------------------------------------------------------
Question 6 - I was wondering if you had seen the recent articles in the news about British efforts to "report card" their hospital systems. A helpful reference is http://news.excite.com/news/r/000331/03/science-britain-probe

In your experience, are these efforts very effective?

What would you suggest for US hospitals to do, in terms of what the British are doing for their hospitals? Is it a transferable skill set? Or are the two systems too different?

Thanks. by Ingolfsson on April 6, 2000

Answer 6 - Hi Anne Marie. Quite honestly, I've not seen the article you referenced. Would you indulge me to review the article and send you an email response?

I apologize!
by Cy Rosenblatt on April 7, 2000
Printer-friendly format
---
---