Healthcare Marketing - Michael Ryan, FACHE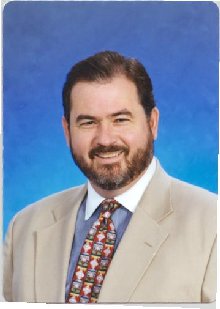 Michael Ryan

Michael G. "Mike" Ryan, MBA, FACHE, is chairman and founder of Ryan Group, a diversified healthcare management company having served clients nationally in 32 states. He has more than twenty years of business development, healthcare management and consulting experience. He has served as a hospital and health system Chief Executive Officer in Louisiana and Florida. In addition, Mike has served as Executive Vice President and Chief Operating Officer of an international healthcare consulting company with offices in Washington, D.C., Singapore and Rome. He is an advisor, investor or founder of several healthcare Internet companies including Hemisphere Health Care, Medical Alliances, Medical Registry USA.com, MyPsych.com, and HealthOnline.com. Mike is a recognized speaker, editor and is the creator and host of a national weekly chat forum for healthcare executives for America Online.

During his career he has served in senior management positions for the $6 billion Daughters of Charity National Health System (Acension Health), the largest not-for-profit healthcare system in the U.S., $1.5 billion FMOL Health System and $3 billion HealthTrust, a NYSE healthcare management company. Mike has been involved in the start-up of more then 30 successful companies including a $25 million healthcare management company, a leading healthcare dot.com and $300 million healthcare holding company in Florida.

Mike serves as president of the American Hospital Association's Southwest Society of Healthcare Strategy and Market Development and was president of the AHA's Capital Area Society for Healthcare Planning. Mike is board certified in healthcare management and a Fellow of the American College of Healthcare Executives (ACHE) and serves on its national Chief Executive Officers committee. Additionally, he serves on the ache.org Editorial Board and as ACHE Regent for Louisiana. He received his MBA from, The George Washington University, Washington, D.C. He has bachelors degrees from Regis University in Denver, Colorado and completed graduate studies at Georgetown University and served as a White House Intern in Washington, D.C.

---

Question 1 - Good Morning Mike, What are the key elements that make a good marketing strategy? Could you elaborate on those key points? by HBInterview on August 7, 2000

Answer 1 - Primary to any effective marketing strategy is to: (1) understand your business objectives -ie., what business are you trying to build, expand and grow; (2)Know who your customers are deeply-through market research or focus groups or perhaps actually "talking" with them directly--"hey what a concept!"; (3) What is the most effective means to communicate with your customers; (4)Implementing a measurable marketing strategy with key brenchmarks; and (5)What is the ROI (return on investment)& Evaluating and monitoring your results and IMPACT on your business objectives. Did your strategy actually work? If "no" why not? What could you have done to improve your effectiveness. Do you have a mechanism for asking customers?

To often "marketing" is too academic or seen as "fluff" to some organizations. However,if you are able to demonstrate a true ROI and operationalize the marketing objectives, then you will validate your efforts and bring value to the organization. by Michael Ryan on August 7, 2000
-----------------------------------------------------------
Question 2 - What are the most common mistakes that healthcare organizations make in marketing? by HBInterview on August 7, 2000

Answer 2 - Well, that is a wonderful question! Permit some history in my response. As a second generation healthcare executive I can remember even mentioning the word "MARKETING" was taboo in the healthcare industry prior to 1979. I know that seems like a long time ago, however, when you think that most of your senior level executives came into the industry with little or no "marketing" education or skills. (Or appreciate for its value).

Why was that? Well, before the implementation of DRGs in the early 1980s there was little need or use for "classical marketing" in the healthcare industry. And physicians and others saw it strictly as "advertising" and something ONLY "snake oil" salesman did.

So I think the most common mistakes healthcare organizations make in marketing is often not being taken seriously by other more established professions. If there is ever a "reduction in size" or "right-sizing" in the organization...it is more then likely "MARKETING" is the first to be cut or eliminated.

Other mistakes include not demonstrating to senior management the value and importance of marketing function to the organization growth and survival. by Michael Ryan on August 7, 2000
-----------------------------------------------------------
Question 3 - Do you have any success stories that demonstrate best practices in this area? by HBInterview on August 7, 2000

Answer 3 - Well, there are numerous healthcare publications which demonstrate best practices. Having travelled in 94 cities in 26 in states during the past 11 months visiting hospitals, health systems, physicians groups and healthcare companies I have seen alot of "good stuff" out there.

A few come to mind, the first is the Lousiana Health System in Lafayette. Although this organization serves a community of 300,000, it has a "big time" approach to marketing. They have team up with the local social service providers in creating and managing a "211" service which is a tremedous community resource. If you call "211" (similar to 411 for telephone information) you are given contact information on a wide variety of services. The health system's strategy to be seen as a "community resource" and NOT just a "accident center" or "sick center" and it seems to be working well indeed.

Another example is located in Silicon Valley. We work with start-up and emerging healthcare dot.coms across the country. While visiting the Women's Technology Cluster in -San Francisco recently we came across several start-up dot.coms including Mypsych.com which serves the behavior health sector. The company's marketing approach is to "tap" into the growing internet boom, while reaching out to the clinical providers and customers. They increase the eCare support patients need, they increase the effectiveness of client "home work" with web based technology and they support cost effective management of cases for the provider.

Of course, there are best practices in every city and state, and I would encourage you to seek them out! Remember what the great artist Picaso (sp?) stated, "Good Artist copy, GREAT ARTIST STEAL!!!" enjoy! MGR by Michael Ryan on August 7, 2000
-----------------------------------------------------------
Question 4 - Elaborating from your quote "marketing is often not being taken seriously by other more established professions. If there is ever a "reduction in size" or "right-sizing" in the organization...it is more then likely "MARKETING" is the first to be cut or eliminated", please tell our members what are the benefits and advantages to include marketing in the overall strategy. by HBInterview on August 8, 2000

Answer 4 - I believe it is so basic to any organization, company or business that the marketing function be a key component to its overall strategy. How can an entity develop or be created without at least some marketing approach and tools? Is it actually possible? (The horror! I hope not!) Of course some of the benefits and advantages include:

1. BUY-IN: Gaining management's "buy-in" on what specifics objectives need to be achieved upfront (i.e., growth in market share, increase sales, etc.). Therefore, there are less "surprises" when a service or product doesn't deliver or meet expectations or financial proformas. And we all know our "bosses" never like surprises, especially ones that are not always positive.

2. PULSE ON CUSTOMER: Market professionals who "do their homework" and have insights, market data and various resources which provide THEM the "pulse of customer", more than anyone else on the management team.

A company which is "market driven" has an intimate understanding of its customers. THEY KNOW THEIR NEEDS not just their wants. As a result, the organization can modify and invest confidently in new products or services changes KNOWING it is what the custmer has requested and actually needs based on market research versus "Hey this might work...let's get it a whirl!" strategy?

3. SYSTEMATIC APPROACH: Marketing approach should not be viewed as the "Larry Tate" syndrome (Bewitched television reference)by our organizational peers as just an "add on". Meaning, Mr. Tate was often quoted as saying..."hhmmmm let me see Darren, no! no! No!..that will not work...(then when the customer finally says "I love it!")..Mr. Tate would respond "You know Darren, I love that too! Great doing!!!", and then proceed to develop some "instant" gimmick or smoke and mirror scheme to please a customer's wants. NOTE: Marketing is and should not be a "casual event".

4. LEAD BY EXAMPLE: Marketing professional being part of the overall strategy have an opportunity to "educate" their peers and supervisors on marketing techniques and tools.

5. ROOM AT THE TOP: Having been a casual observer of CEO positions in all types of organizations throughout the years, it is NOT uncommon for a bright and insightful marketing professional to fill those top positions these days. (and that can be a great benefit and advantage to yourself, your career and wallet!)

6. SOLUTON VS. PROBLEM ANALYSIS: Marketing becomes "part of the SOLUTION" versus "part of the clutter" and therefore its value and importance to the organization becomes apparent to all. It is not about crunching numbers, but building alternatives and effective solutions.

7. OVERHEAD ZONE: As an old boss once said to me "Mike, I hate to break it to you but YOU are nothing but OVERHEAD" and therefore you better prove your worth to the organization". I learned quickly how to not only develop the economic return for marketing functions (and myself preservation..), but demonstrate marketing value to internal and external publics. Hey results count, you know the rest of the saying is.. by Michael Ryan on August 8, 2000
-----------------------------------------------------------
Question 5 - As healthcare organizations increase their efforts at controlling costs, how does one justify spending money on marketing? You mentioned ROI, return on investment and evaluating one's methods. Could you give more detail on these areas? by HBInterview on August 8, 2000

Answer 5 - How does one justify spending money on marketing especially in efforts to control cost..I guess the statement shocks me (lol!). As my previous responses have stated I do not believe that "Marketing" is a LUXARY!!! It is "CORE" to all companies, not-for-profit or for-profit alike. I see it as a vital item in any business, company or organization. Of course you can have elements such as advertising, promotion and media that not ALL organizations can develop, implement or even afford, however, "marketing" I would submit is a part of every organization.

Now, the issue becomes in these days of "cost containment", especially in healthcare organizations, "where can we cut our shrinking budget...HHHummmmmmm...". Often marketing departments are BIG targets (and in some cases justified for reduction). Just because you work or manage a BIG marketing organization DOES NOT entitle you or your staff "immunity" from being cost effective, delivering positive results, creating IMPACT or an ROI. REMEMBER: "ACTIVITY DOES NOT EQUAL PRODUCTIVITY"

The development of ROI (Return On Investment)in healthcare is a relatively "new" concept, folks like our friend Stan Merriman, MarketCare Services, in Houston and others have been advocating it for several years. Simply put, "ROI- Marketing, (although doesn't it sounds like an oxymoron...like Jumbo-Shrimp or Legal-Brief)... means demonstrating a "cost benefit analysis" on your marketing efforts. It includes adding up your direct and indirect cost, overhead and other resources and THEN adding up the results or returns on investing dollars into a prject. Example: "Did we increase net revenues to the new cardiac program by 14% which represents $1.5 million verus a $250,000 multi-media campaign". YOU DO THE MATH!!!

This would be one good example you could "Justify" spending money on a marketing. However, the objectives need to be clear, well defined and measurable by the marketing professional and "sold" to the organization's executive leadership.

FOOTNOTE: ROI Marketing has been around in some form for years, it is getting more attention in healthcare because, in general, our adoption of business concepts tends to lag a few years (4-6) behind general business...oopps! was I suppose to say that? by Michael Ryan on August 8, 2000
-----------------------------------------------------------
Question 6 - What is permission marketing? How could this be used with patients/consumers of healthcare? by HBInterview on August 8, 2000

Answer 6 - Great question! I guess you have been hanging around to many dot.coms lately! IT IS NOT SPAM!!!(junk e-mail)

Actually, "Permission Marketing" is the exact opposite of "Junk e-Mail Marketing" because you, in fact, "ask" the customer (Mother, may I?) "permission" if they have an interest in learning more about your company's products and services. This is contrary to tradition advertising or MASS marketing where you attempt to reach "your" customer by MASS media (radio, television, billboard) and hope and pray (....no, market research will back you there....right?) that your message grabs the attention of your target market.

"Permission Marketing" is defined as it sounds. By "asking permission" you develop a "relationship" with the customer which over time becomes wide and deep.

EXAMPLE:
Hospital's ask patients to fill out "admission" forms which includes: name, address, telephone number, next of kin (hhummm...that one always made me nervous as a patient). Our hospitals collect alot a data these days.

One simple question we have ask hundreds of hospital and health systems across the country. "Do you collect patient's e-mail addresses during the admission process?" They usually ask: "Why would we do that Mike?"... "No, we have never done that before!"... Then when they realize they are missing an unique "Permission Marketing" opportunity..THEN they say, "that's a great idea!" Given that most large metro cities now have higher then 50% internet usage, and almost everyone has e-mail, it make sense.

The organization can now use that information to send their customers information on educational sessions, blood drives, community meetings, support group meeting notices and even test results. Hospitals save on the "paper" and labor cost and a 33 cent stamp x 100,000! (Now, there is a nice ROI Marketing result!)

Another example of "Permission Marketing" being utilized is with health systems in "touching" millions of customers. One of our companies HealthOnline.com, partners with the country's leading health systems in developing regional private label "Health Channels". They include Allina (www.medformation.com), Catholic Healthcare Partners (www.eHealthconnection.com), Sentara Health and Unity Health (www.good healthmatters.com). These interactive "Health Channels" promote the lastest in "Permission Marketing" and building personal relationships with customers using a wide variety of web technology tools.

The healthcare industry by its very history and nature, has a remarkable opportunity to create and develop mutually beneficial systems for its customers and itself in improving personal health, treatment and prevention while containing the cost of health services. "Permission Marketing" by its personal connection and relationship building seems like a natural fit and an effective tool for healthcare marketing professionals. "Try it! You'll Like it! LOOK! See! Mikey Likes it! Doesn't Everyone?"

"PERMISSION MARKETING" EXAMPLE:
1. From your web site: You may ask their "permission" to send them the lastest information about breast cancer screening techniques.

2 They agree and received disease specific reading material and information. And use it!

3. Later, they may request a doctor that specializes in women's health issues.

4 You forward them several affiliated doctor's names, summary of credentials and potential appointment times.

5.They are sent test results (via secure server)or potential prevention or treatment options to dicuss with their provider.

6. They routinely use the web service since it is quicker, faster and cheaper...not to mention they actually get a answer back from their provider in a few hours
(WOW! e-HOUSE CALLS..what a concept!) by Michael Ryan on August 9, 2000
-----------------------------------------------------------
Question 7 - Do you have a sample template you could outline for development of a marketing plan? I have seen some and have an outline I use now, but am not sure if there is a standard format? Thanks by marge on August 9, 2000

Answer 7 Hummm.... I am sure I do Marge. Let me look into my "majic" files and forward a few options. In the mean time I am interested in what are you currently using and for how long? Is this for a new business or annual marketing plan? New product or service?

Of course good sources for these types of "templates" are your local college or university's marketing department, the American Marketing Association or the American Hospital Association's Society for Healthcare Strategy and Market Development. Enjoy! by Michael Ryan on August 10, 2000
-----------------------------------------------------------
Question 8 - Not sure the healthcare industry does a very good job of connecting and understanding needs of the patient, as well as the healthcare needs within each organization's community, what is your thoughts on this? Is there communities where healthcare organizations routinely analyze their market segments and the community trends of those populations and improve/create according to this information? A community collaborate initiative - seems like this could offset marketing costs to each healthcare organization, not to mention create better alliances with organizations and better outcomes for patients within the community. by HBInterview on August 9, 2000

Answer 8 - It's the classic question of how is the healthcare industry moving from a "sick-care" model (i.e.,treating accidents, end stage diseases and acute care episodes) to a "healthly-care" model (prevention, disease management and health promotion) which in the long term improves the communities overall health status. We nknow, on an international level, the United States recently ranked "relatively poorly" in overall health status indicators given its vast economic resources. So there is no surprise that "local" communities are in general failing to improve health status in relative terms to other countries in birth defects, pre-mature motality and morbidity. Yet, many nation's flock to our country for highly specialized services that are considered the "Best in the World"...So "yes", with few exceptions, individual community DO NOT even monitor of track "improvement of health outcomes".

Why not? I believe it is simple economics! Healthcare providers have absolutely no DIRECT economic incentive to improve the overall health of the communities they serve. (Sounds like a bold statement? nope!)Money talks! BIG MONEY SCREAMS! Providers are paid or reimbursed for treating "individual" patients cases. They are ususally 'acute" in natural and require tremedous resources. Until the payment method changes, I would not expect community health status to be a priority.

Yes, there have been isolated "attempts" for communities to "huddle together" and try to improve the overall health status, however, having been personnally involved in one of these "Healthly Communities" projects it takes Herculean effort by too overcome the many conflicting groups, values and ultimate goals.

A community collaborate initiative would seem to offset marketing cost to each healthcare organization, however, with more than 1,000 hospitals closing their doors in the 1980s; and 560 hospitals closing in the 1990s, we now live in a "competitive model" where Darwin's theory strives! by Michael Ryan on August 9, 2000
-----------------------------------------------------------
Question 9 - Every healthcare organization (that we have come in contact with) uses a patient survey questionnaire. It seems most due to JACHO and communicating quality improvement. What we have not seen is organizations doing much with this data. It seems to get lost in the detail. What has been your experience with patient satisfaction surveys? And, how could this information be integrated with the marketing communications? by HBInterview on August 9, 2000

Answer 9 - Hey, been there done that! Having served as a Chief Executive Officer of a hospital for five years and administrator for twenty, I know the meaning of JCAHO data collection and analysis of patient surveys.

Assuming that the patient satisfaction survey tool used is appropriate it can be a wonderful indicator. However, I have worked and consulted with some organizations where the "official" monthly patient satisfaction survey is routinely scoring the organization in the 95% or higher in ALL clinical, support and customer service areas.

When in FACT their actual performance, outcome or reputation (the things that REALLY matter)in the community in these indicators was just "terrible"! There is often a disconnect between a "wonderful" survey results and ACTUAL experience with patients. (hhumm... imagine that?!)

In general, patient surveys are a useful in obtaining feedback about the oganization's performance. I would make sure they were forwarded from the patient to the "CEO's office Only" and then distribute follow-up issues with appropriate departments. You can never get enough feedback from your customers.

Our hospital would actually:

(1) Survey patients while in the hospital by administrator;

(2) Survey patients over the telephone a few days post discharge; "Hello Mr.Smith, how was your care and treatment at our hospital?....How could it improve?"

(3) Forward a written survey two to three weeks post discharge--usually 2-3% response rate;

(4) Conduct focus groups (by outside facilitator)annually of patients, their family members and physicians on "How are we doing?" Were can we improve"..What's broken?;

(5) Incorporate the focus group results into or strategic and marketing plans.

(6) Analyze and compare one year to the next on specific issues and determined if we actually improved?

Of course we would plot our progress on charts and graphs and post them for our staff to observe.

Patient satisfaction surveys should be only one tool used to communicate the organization's effectiveness in meeting patient's needs. The results can be "plugged in" to the marketing communications effort and shared with all, including JCAHO. THIS IS NOT ROCKET SCIENCE.....

FOOTNOTE: When I was managing a hospital we received "Accreditation with Commendation" which put us at the top 5% of hospital rankings nationally. However, despite that great designation, the most I remember was NOT our "score" of "98" but a human response...our surveyor told me to my face, "Mr. Ryan in all my 17 years of conducting JCAHO surveys, your presentation of Performance Improvement (patient surveys)and outcomes was the best I have EVER seen!!!....hey that made my day, week and perhaps month!

AND points out patient surveys are useful, BUT "human response" and connections is both memorable and lasting! by Michael Ryan on August 9, 2000
-----------------------------------------------------------
Question 10 - What are some strategies specific to practice marketing? What are your biggest challenges marketing physician groups? by HBInterview on August 10, 2000

Answer 10 - As a previous response indicated, the term "marketing" in healthcare was considered "taboo" until the 1980's by most physicians. Even today, with
physicians who have been in practice for 25 years they STILL associated the term "marketing" with "snake oil" or "used car salesmen". So beware, not all practices are open to the profession. I believe the biggest challenge is to educate the physicians in the group the value of an effective marketing plan can play in their economic future.

Regarding specific strategies, I see no difference between a physician practice and other healthcare entities. You must determine the needs of your customers, conduct research, determine the best approach to communicate and
the measure the results of your actions. by Michael Ryan on August 12, 2000
-----------------------------------------------------------
Question 11 - We are finally begining to see healthcare develop an online presence. How can healthcare organizations use the internet in their marketing strategy? Has it become imperative that healthcare organizations have an online presence? If not, how soon will that day come? by HBInterview on August 10, 2000

Answer 11 - Yes! Yes! Yes! Yes! THAT DAY IS HERE NOW!!!IT HAS BECOME IMPERATIVE THAT HEALTHCARE ORGANIZATIONS HAVE AN ONLINE PRESENCE...AND A STRATEGY AND IMPLEMENTATION PLAN FOR INTERACTIVE CONECTIVITY AND eCARE (for both consumer connectivity as well as internal business processes)

The internet is a remarkable communication and relationship building tool. During the past few years, healthcare organizations have embraced the "1.0 version" of internet use by creating "brochure-ware" presence. What I mean is they have taken their printed material or "brochures" and transformed those "words, photos and graphics" onto a web site. Bravo! It is a very important step.

But, as I often say, and did to a leading health system in New York today, "Folks, we are at the early stages of flight. We have the plane ready at Kitty Hawk and are "just" trying to get the darn thing off the ground for at least 20 seconds. However, we are headed towards a Space Shuttle with all its technology and implications. AND this transformation will take place NOT over some 80 years, But 24-36 months!! So lets get going Orville!!!"

Remember Internet time equation, is much different than healthcare time:

One hour = One day

One day = One Month

One Month = One Year

One Year = One Decade

This pace and "Speed of Change" is moving so fast that the "typical" healthcare organization finds it hard to manage their response in developing an "Interactive Internet Strategy & Plan". However, with the Y2K "scare" behind us (thank goodness!), they are focusing their resources in recent months to doing just that at an accelarated pace. It IS about TIME. Precious time.

Healthcare organizations can use the internet in their overall marketing strategy by moving beyond "brochure-ware" to a more "interactive" web site (5.0 version) and leverage the dynamics of the internet to:

(1) COMMUNICATE: Tell your customers about your products and services. And be careful about your assumptions on who uses the internet to access information. Recent studies show that the "fastest growing" segment of internet users are those 65 years old and older. Its not just a "toy" for "Generations X, Y & Z"... This isn't( just)Your son's internet! anymore...

(2) COLLECT: Through "permission marketing" and "personalization" tools, healthcare organizations can obtain important and useful data about their current and future customers. Which can be used in developing new programs and services.

(3) CONNECT: Marketing professionals can use the internet to connect with specific target segments by using e-mails, annual community reports, eNewsletters, online class registrations, surveys and other cost effective online applications.

(4) eCOMMERCE: Some health systems are developing online eCommerce web site which enables them to promote and sell a variety of products and services. These include medical equipment and supplies,pharmacy items, and other merchandise.

(5) eCARE: Not only is online eCare and eCare support services coming to your neighborhood, it is ALREADY there! And in many cases the technology is ahead of the healthcare organization's ability to implement it quick enough. Also, it is being advocated and "pushed" by physicians and other providers.

So, it is imperative that healthcare organizations begin planning their e-Strategy now, because TIME really does fly! by Michael Ryan on August 11, 2000
-----------------------------------------------------------
Question 12 - Mentoring can be a very important element to one's career. Is there any mentoring opportunities/programs for professionals in healthcare marketing? What suggestions would you give professionals who are interested in making this happen? by HBInterview on August 10, 2000

Answer 12 Mentoring can be a critical "success factor" in advancing an individual'scareer, especially in the healthcare industry. Our industry is a very, very small world which means you are usually only a few degrees of separation from someone that has either worked for or was mentored by another person in your organization. The mentoring process has been part of the healthcare industry since its beginning.

If you were to ask healthcare leaders what single element has had a greatest impact on your professional career advancement, the majority would respond the relationship with "my mentor". Mentors can provide "proteges" incredible insights into professional issues, be career guides and be useful "sounding boards" to us. My mentors have included the late Healthcare Hall of Famer, Sister Irene Kraus, DC, F.A.C.H.E., the first president of the Daughters of Charity National Health System (the largest not-for-profit health system in the United States) and she was the first in many endeavors including the first women to serve as Chairman of the American Hospital Association. Sister Irene was a true a healthcare visionary, leader, businessperson and MENTOR!. She coined the often quoted "If we have no MARGIN, we have NO MISSION" and she was always available to talk about issues which were important in my career, profession and life.

The mentoring opportunity for marketing professional is two fold. First, you should make it a priority to develop relationship with a mentor early in your career. If you are a middle career marketing professional and do not have a mentor(s) then I would recommend you STOP! Everything you are doing and find yourself one ASAP! How do you do that? Here's a suggestion for a Mentoring Plan:

(1) Research the "thought leaders", innovators and experts in your specific area of interest

(2) Attend a meeting, conference or set-up a meeting with the potential mentor

(3) Share with them your interest, your career goals and your vision

(4) Then simply "ask them" to be your mentor; You might be surprise they more then likely will accept the challenge!

(5) If this is a person who is not in your organization and you do not have easy access to them on a daily basis, then establish a regular time to meet with your mentor in person, telephone or via e-mail. Remember you need to respect each others time and set guidelines up front.

(6) Take the lead in asking your mentor questions about your career, how you should look at a problem you are dealing with or should you make that job change?

(7) Share your experiences with others and let them know that this person serves as your mentor

As a healthcare marketing profession, the best way to "find" a mentor is to attend local professional associations and begin identifying and networking with potential mentors.

Finally, I challenge YOU to seek out and begin mentoring at least two individuals in your area of marketing expertise. (See Mentor Plan above) You would be surprised how rewarding the process can be, and how much YOU will learn from those you mentor! by Michael Ryan on August 12, 2000
-----------------------------------------------------------
Question 13 - We all need to know where to go for resources. You have listed some in previous answers. What reading materials such as books and/or magazines would you recommend? How about associations or organizations? Web Sites? by HBInterview on August 10, 2000

Answer 13 - As you can imagine there are "millions and millions" of excellent resources from professional associations, to web sites to corporate resources. I have listed a few I tap into on a regular basis.

During my career, I have had the opportunity to serve a preceptor, lecturer or sponsor at several universities including The George Washington University, Tulane, University of Louisiana and Vanderbilt. I recommend to students just beginning to enter a profession (and works well with "old salts" as well), is to go to their library and take their two leading publications (i.e., Modern Healthcare…formerly Modern Hospital) and read them from cover to cover (including the advertisements). I am NOT talking about just the most recent issues either. I AM talking about the "first" issues published as in the 1940s and 1950s and read them closely and look for trends and issues. It provides you with: (1) great perspective on your profession in the "real time" press versus books; (2) you are able to view trends over many decades; and (3) it gives you insight that some of present day "new issues" have their roots (and perhaps solutions) in the past. So grab a cup of coffee, load up a stack of 300 magazines and Go For It!

Here some sources which have thousands of additional links and sources in them;

Shsmd.org - Society of Healthcare Strategy and Market Development

Ache.org - American College of Healthcare Executives

Aha.org - American Hospital Association

Inc. Magazine

Success Magazine

CEOxpress

Forbes ASP
by Michael Ryan on August 12, 2000
-----------------------------------------------------------
Question 14 - What additional information would you like to share that we did not cover this week? by HBInterview on August 10, 2000

Answer 14 - Well, actually I believe we have cover some basis issues facing healthcare marketing. A little history….a little insights…a little "hands on" stories
and a little vision for the future. I believe this is an exciting time for healthcare marketing professionals to pursue emerging opportunities especially those on the Internet. The only limited on their possibilities in career options and goals are their imaginations and dreams!

I have enjoyed the Hosting process and hopefully it has been useful. As you know, I host a weekly "LIVE" healthcare chat on America Online where we share and discuss "real time" issues facing healthcare executives, managers and marketers. I welcome your HealthBond membership an opportunity to continue to discuss their interest in marketing each Sunday at 10:00 p.m. (EST) in the "Health & Medical" chat forum found in the "Workplace" tab or AOL KEYOWRD: Health & Medical.

Thank you for the opportunity to share my insights and have some fun at the same time. I look forward to doing it again sometime! Take Care. by Michael Ryan on August 12, 2000
Printer-friendly format
---
---