Network Infrastructure and Operations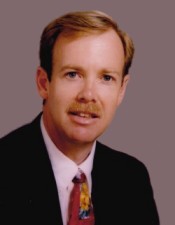 Rick Krohn

This continuing series, which just completed a detailed discussion of network planning issues, is now examining the execution of the chosen network strategy.

Although the process by which Physician Networks assemble the operational mechanisms to conduct Network operations may seem a daunting one, with proper planning this stage of development activity should be largely defined. Why? Because the organizational structure and economic proposition of the network will have established a context for product and service development, and the general operational characteristics will conform to the delivery of those products and services. Decisions regarding the sourcing of network products and services will also have been reached, and a process of execution to deliver these capabilities will begin. This is a pivotal point in the life of the network, because it is now that the organization takes physical shape and sets the tone for economic success and sustained growth. Now the focus of network development activity turns to allocating the resources to execute the network.

Build, Buy, or Lease

Network planners must first make fundamental decisions about the internal structure and operational limitations of the network. Will it be a lean, primarily contract administration entity, or will it be a robust, fully resourced network management company. What apparatus is in place or must be assembled to deliver network services?. Perhaps the network can only succeed in economic terms as a contracting agent in year one, but once established may expand operations to include practice management services in year two, medical management services in year three, etc., as dictated by market demand. This sequential rollout of services is efficient in two ways: first it conserves capital until such time as the network can absorb additional outlays; and second it affords network staff a chance to accept progressively greater realms of operational accountability. Consistent with this evolutionary approach to infrastructure development is the concept of outsourcing network operations. There are a host of companies that will conduct services such as claims administration, information management, physician credentialling, human resource and facilities management, and other services. It may be prudent for the network to engage some combination of these services early on to establish market credibility and demonstrate value to potential customers.

An alternate approach is to buy "turnkey" systems, which can range from information and practice support products to staff policies and procedures. The advantage to this approach is that rather than reinventing operational capabilities, the network planners can introduce proven, market tested, assumedly bug-free management and information systems. By purchasing such products, the time and expense otherwise invested in working out the kinks of such products is vastly reduced, and the network can roll them out much more efficiently.

A final approach is to create virtual partnerships, by which resources of complimentary organizations are leased or bartered without any formal asset integration. This approach differs from outsourcing in that there is an implied economic benefit to each partner that translates into preferred pricing and co-marketing of products and services. More advanced networks take on the characteristics of management companies, including aspects of practice management, medical management, personnel management, and network management.

Capital limitations often require an incremental approach to staffing and implementing network systems. At startup, the network may employ part time management, whose services are leased from local organizations (for example, a hospital administrator, or a group medical director). By launching the network with a bare bones infrastructure, the network improves it's prospects to achieve profitability within an acceptable timeframe, efficiently husbands startup capital, and allows the network to traverse the shakedown period of operations without making expensive, binding commitments to employees and vendors.

An alternate view holds that in order to establish market credibility, and to establish itself as something more than a broker of other people's service, the network must create internal service capabilities. This strategy is capital intensive, not only in terms of creating infrastructure but maintaining it during the early stages of network activities, during which time the network will be operating at a deficit.

Network infrastructure is a function of the products and service lines the network will offer. For instance, if the network is risk bearing, it must establish risk management capabilities such as information systems to capture and analyze cost and utilization data. Similarly, if the network offers its' members practice management services, it must establish claims administration, group services, medical management services, and the like. Typically, network services will initially be focused on contract management (since one of the main value propositions to prospective members is that the network will drive additional revenue). Complimenting this core capability, the growth-oriented network will at some point offer a combination of practice management and value-added services. The systems that provide the basis for network services include the following.

Management Systems - a key function of the network is to assist its' members efforts to conduct the business of medicine. The provision of management services- on both the revenue and expense sides of the practice, by sourcing contracts and introducing new revenue sources to the membership, and by efficiently managing the operations of participating providers, is a central objective of the network.

Contract Management - first and foremost the network must be able to create new business, and in the case of managed care contracting, management of this business. Risk bearing networks must be able to control costs while simultaneously maintaining quality, and to evolve a common clinical culture. Services include:


contract administration

claims administration

credentialling

enrollment and eligibility

financial record keeping and reporting

member services

referral authorization

utilization and quality management

Practice Management - these services are oriented towards the non-clinical aspects of practice operations, and are intended to offer network members an opportunity to off-load administrative hassles, at an affordable cost. The network should be able to establish a competitive edge through economies of scale and service excellence. Services include:


office operations (billing and collections, scheduling, registration, eligibility, medical records, coding, telephone triage)

facilities management

staff training and development

practice development and reengineering

practice assessments and valuations

policies and procedures

Information Technology Systems - Information is the linchpin of effective risk and medical management, and often this entails the introduction of advanced, sophisticated information systems. The network is uniquely positioned to offer this capability in a cost-effective manner to a broad customer base. The ability to recapture control of patient data resonates strongly with physicians, and can be employed as an effective network marketing tool. Services include:


information networking and connectivity (LAN, WAN, Internet)

telecommunications

data warehousing

patient tracking

referral management

utilization review

case management

productivity reporting

financial management

Medical Management Systems - Health care purchasers are increasing pressure on providers to deliver demonstrated clinical quality. Quality is a key brand identifier, and will occupy an increasingly central role in establishing network competitive advantage as managed care markets mature. Physicians must be equipped to meet defined standards of clinical excellence, through education and information. Physicians must be made aware of their clinical performance, its impact on network profitability, and the need to adopt a common clinical culture. There is often a learning curve that physicians must traverse to fully understand the relationship between individual clinical choices, quality, appropriate patient care and financial viability. Clinical decision support tools, care maps, clinical resource allocation techniques, and data driven performance measurement all contribute to effective network medical management. Service include:


wellness and preventive care services

demand and disease management programs (call center, self care, patient education, care teams)

care management (pre-certification, authorization, patient tracking, referral management, utilization reporting)

clinical protocols, guidelines, and pathways

quality assurance and utilization management

outcomes measurement

electronic medical record

credentialling

patient satisfaction

physician education and performance tracking

Risk Management Systems - The ability to blend financial and clinical information, and to create decision support tools that blend cost and quality data, are absolutely essential to risk bearing networks. Under capitation, a heightened business sophistication is mandatory in controlling the financial and utilization components of risk. The risk management operations of the network support clinical efficiencies, primarily through resource allocation, information access, and procedural compliance. Services include:


cost accounting

capitation analysis

actuarial analysis

patient demographic analysis

managed care readiness practice analysis

electronic medical record

decision support

Network Management Systems- the network will almost certainly be able to procure vendor services on preferential terms, based on its market clout and member base. The network can also source group services, such as purchasing and educational programs, that can be accessed on a selective basis. These services can be offered as a value added benefit of membership, or can be priced on an Ala. Carte basis, and can be retailed to providers outside the network sphere. Services include:


consulting, accounting and legal services

marketing and public relations (multi media marketing, patient satisfaction programs, community health programs)

network development

group services (purchasing, insurance, etc.)

education and training

Human Resource Management Systems - a rapid growth industry is developing in the outsourcing of staff and human resources management, whose service lines can range from benefits management to actual staff employment and professional recruiting. The network may choose to create or partner with a Professional Employer Organization ("PEO") to assume all non clinical staff management responsibilities. Services include:.


recruitment and staffing

payroll

benefits management

operations management

Management and Staffing

Regardless of the functional characteristics of the network, its' day to day operations will require some minimum level of administrative support. Ideally, the network will acquire skilled managers who are fluent in physician practice and managed care operations, and who can insert an entrepreneurial vitality into the organization. In startup networks, this administrative arm is likely to be minimal, and must be allocated carefully. One of the first slots to be filled will be that of the network chief executive officer (or executive director). In startup operations this person will be responsible for network marketing, member recruitment, network contracting, infrastructure development, strategic planning, etc. A second key position to be filled early in the life of the network is that of the Medical Director. In a startup the Medical Director will be responsible for provider relations and recruitment in addition to medical management programs. As the network matures and achieves critical mass, the skill sets of additional network support staff will improve as their range of accountabilities begins to narrow. Dedicated staff will be acquired to conduct contracting, accounting and finance, human resources, information services, and other highly defined functions.

The composition of network staff is a function of network operations. An IPA model network, whose range of products and services, is comparatively modest, will have a correspondingly lean staff. A management company model network will require sophisticated management systems- and the staff to operate these systems - to deliver its product and service lines. Finally a risk-bearing network of any description will require sophisticated information and medical management systems - and again the staff to operate these systems, to capably manage risk contracts. As a rule, network staffing should be driven by productivity, which means eliminating duplication and maximizing process efficiency. The essential truth of this process is that staff should be equipped to do more with less, particularly in capital-constrained and startup networks.

Successful execution of network infrastructure development relies on a convergence of factors: capital planning; resource allocation; market demand; competitive advantage; operating efficiency; and customer service. Network planners must weigh the near and longer term objectives of the network, the growth projections and capital limitations, current and anticipated market demand for network services in executing network infrastructure. ________________________________________________________

Richard Krohn is a member and contributor of HealthBond. View his expert page on HealthBond.

Richard Krohn is President of HealthSense. Krohn is a widely-published managed care expert as well as a dynamic speaker providing in-depth, practical and timely information on topics such as managed care contracting, strategic positioning for provider organizations, building new provider alliances, reengineering practice operations, developing market driven products, and creating equitable physician compensation plans.

Printer-friendly format
---
---